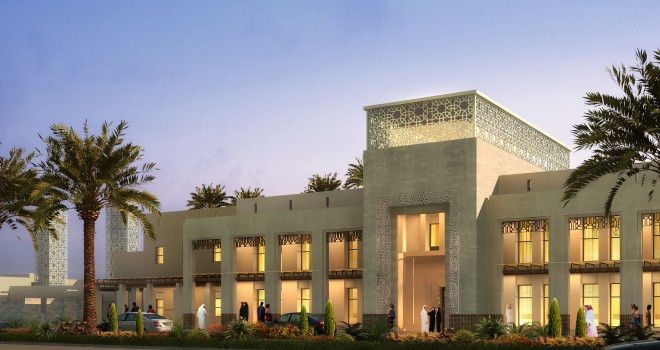 Path-breaking debate on science and religion
Discussions expected to tackle challenging topics in constructive manner
Sharjah: Whether you approve of the current breakthroughs and theories in science — stem cell research, DNA testing, in-vitro fertilisation, evolution — or not, tolerance of opposing viewpoints is what experts have called for as the Belief in Dialogue: Science, Culture and Modernity conference kicks off Tuesday.
The much-anticipated event has scientists debating how science, culture and religion overlap. The three-day event is held at the American University of Sharjah (AUS) in partnership with the British Council and International Society of Science and Religion.
"We believe this will be an absolutely ground breaking conference," said Dr Patrick Brazier, regional director of British Council Middle East and North Africa at a press conference Monday.
He said discussions will contribute to solutions for global issues of today and will generate new thinking and new ways of seeing the world. Speakers like leading physicist Paul Davies will discuss how topics about the origin of the universe, the search for extraterrestrial life, evolutionary biology and neuroscience, have led scientists to confront some of the deepest questions of existence that were previously the exclusive domain of religion and philosophy.
Deep truths
"Although the cultures of science and religion differ, both are dedicated to uncovering deep truths about the nature of the universe, and both proceed on the assumption that the physical world is not an arbitrary conjunction of disparate processes, but is ordered in a rational and intelligible manner," he said.
But is the Islamic world ready to accept these ideas and enter into the debate?
"Education is always pushing the boundaries and we are learning things we didn't know before. It's always challenging one's preconceived notions and this is the basis of education," said head of the AUS department of physics and columnist Nidhal Guessoum at the press conference.
He said the topics that have been prepared for discussion were done so in a constructive manner. "This is not a place to shock anybody or challenge any traditions and any beliefs. It's a place to ask questions and learn different perspectives," he said.
Guessoum said some people may be surprised by some of the topics "because they were not used to this kind of discussion, but we are confident that once they listen and attend the discussions they will be delighted that this was brought up".
William Grassie, executive director of Metanexus Institute, which works to promote the constructive engagement of religion and science, pointed out that scientific literacy is a global problem, not just in the Muslim world.
By Amelia Naidoo, published in Gulf News, June 21th 2011.