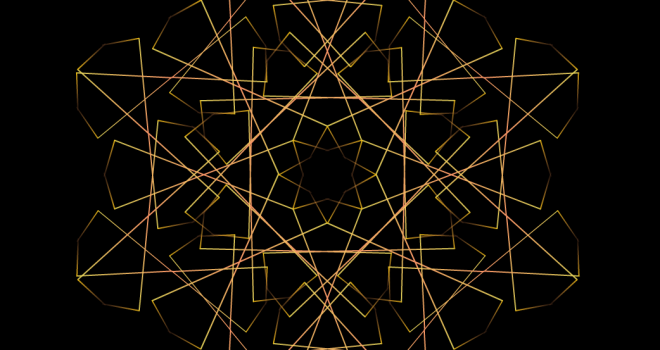 Muslim Inquisition Today: the plight of Usama Hasan
History is full of episodes and examples of people who, for having been a bit more clairvoyant, thoughtful, humanistic, or heterodox than the rest of their society paid a dear price, sometimes with their lives: Socrates, Hypatia, Ibn Rushd (Averroes), Bruno, Galileo, and many others.
But one would have thought that times have really changed, that someone refusing to lie about his conviction that Darwin's theory of evolution is correct would not be called a heretic and be the subject of all kinds of threats. Unfortunately, that is exactly what Dr. Usama Hasan is going through these days, and not in some corner of Pakistan or Yemen – right in London, UK!
All this, and Usama Hasan is only in his forties…
Now, those of us who speak or write on controversial issues or just hold unpopular views are used to the invectives and even the hatred. But in Dr. Hasan's case, things went much worse.
It is very depressing – and even shocking – to me to witness such an inquisition on a learned, enlightened, and moderate man like Usama Hasan, who in other lands would have been hailed as a beautiful flower, grown and nurtured by a family of knowledge, and benefiting from all that is great in not one but two civilizations. That a man of science and faith, who devotes his time and his life to educating people, from the mosque to the planetarium and the media, would be "rewarded" as such is a great calamity of our times. I don't know if something like this could happen nowadays in any other culture but the Muslim one. What a shame!
We all must speak up against such despicable acts and attacks. And we must continue to spread knowledge and civil discourse.
Usama, you are not alone out there, defending your knowledge, your faith, and your sincerity. I and many others, I hope, stand beside you to the extent we can – mostly with our thoughts, our words, and our prayers.
By Nidhal Guessoum, published in IRTIQA, February 28th 2011.
This is a weekly post by Nidhal Guessoum (see his earlier posts here). Nidhal is an astrophysicist and Professor of Physics at American University of Sharjah and is the author of Islam's Quantum Question: Reconciling Muslim Tradition and Modern Science.