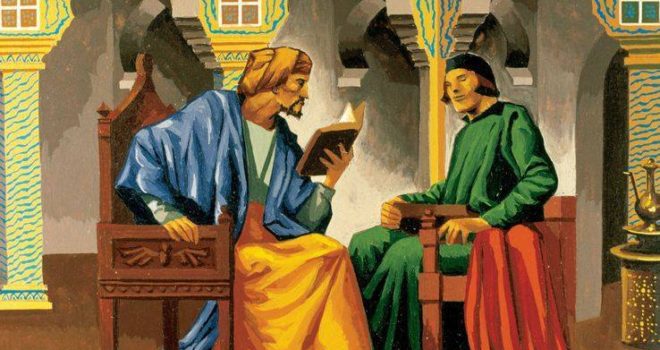 Call for Papers: Muslim-Christian Workshop on Philosophy, Religion, and Science
Muslim-Christian Workshop on Philosophy, Religion, and Science
American University of Sharjah, UAE
March 14-17, 2018
Call for Papers
Overview: The purpose of this workshop, the second in a series in the Middle East, is to provide a forum for philosophical and theological discussion, exchange, and mutual learning for Muslim and Christian scholars and junior researchers. Senior scholars will give 2-hour or 1-hour lectures on major topics, while young academics (graduate students or early career professors) will present their selected research papers in 30 minutes (20 min talks + 10 min discussions) each. The goal is for everyone, particularly the young academics, to benefit from multi-disciplinary and inter-religious perspectives and to identify new avenues of research.
Submissions are restricted to graduate students and early career professors from the MENA (Middle East and North Africa) region as well as from Turkey, Pakistan, and India. Papers must be in English and have philosophical or theological (not purely historical or scientific or exegetical) content (see suggested topics below).
Complete papers (3,000–5,000 words) and abstracts (100-200 words), should be submitted (for blind review) in Word or pdf to mcworkshop@aus.edu. The body of the email should include: author's name; title of the paper; institutional affiliation; word count. Papers will be reviewed by the workshop committee. Since we are seeking to identify new scholars, previous participants may not submit.
The organizers plan to publish a volume with the most noteworthy papers given in the workshop.
Submission deadline: January 21, 2018, possibly extendable to Jan. 31, 2018.
Notification of acceptance will be via email by February 10, 2018. A copy of the author's passport should be attached to the submission to speed up the application for a visa for accepted participants.
Travel and accommodation will be provided for all accepted presenters.
Suggested Topics:
Religion and the Sciences of Origins (Cosmology, Evolution)
Philosophy and Theology/Kalam in science and religion
Methodological naturalism, science and religion
The Question of Consciousness and the Soul
Religion and Psychology
Scriptures and science
Multi-disciplinary Views on Ethics
For further information, contact Professor Kelly James Clark @ clarkell@gvsu.edu.
Sponsors:
The Kaufman Interfaith Institute, Grand Valley State University, USA
Kalam Research, and Media – Dubai, UAE
American University of Sharjah, UAE
John Templeton Foundation, USA
Photo Credit
Representation of Abu al-Walid Muhammad ibn Rushd (1126-1198) (or Averroes), philosopher and Arab physician. Painting by Francisco Fonollosa.